60-ton SP60PL-3XDRARBAR4R5, Detachable Gooseneck Trailer
Production Description
This is a custom built trailer. Please contact ROGERS for availability.
Feature Photo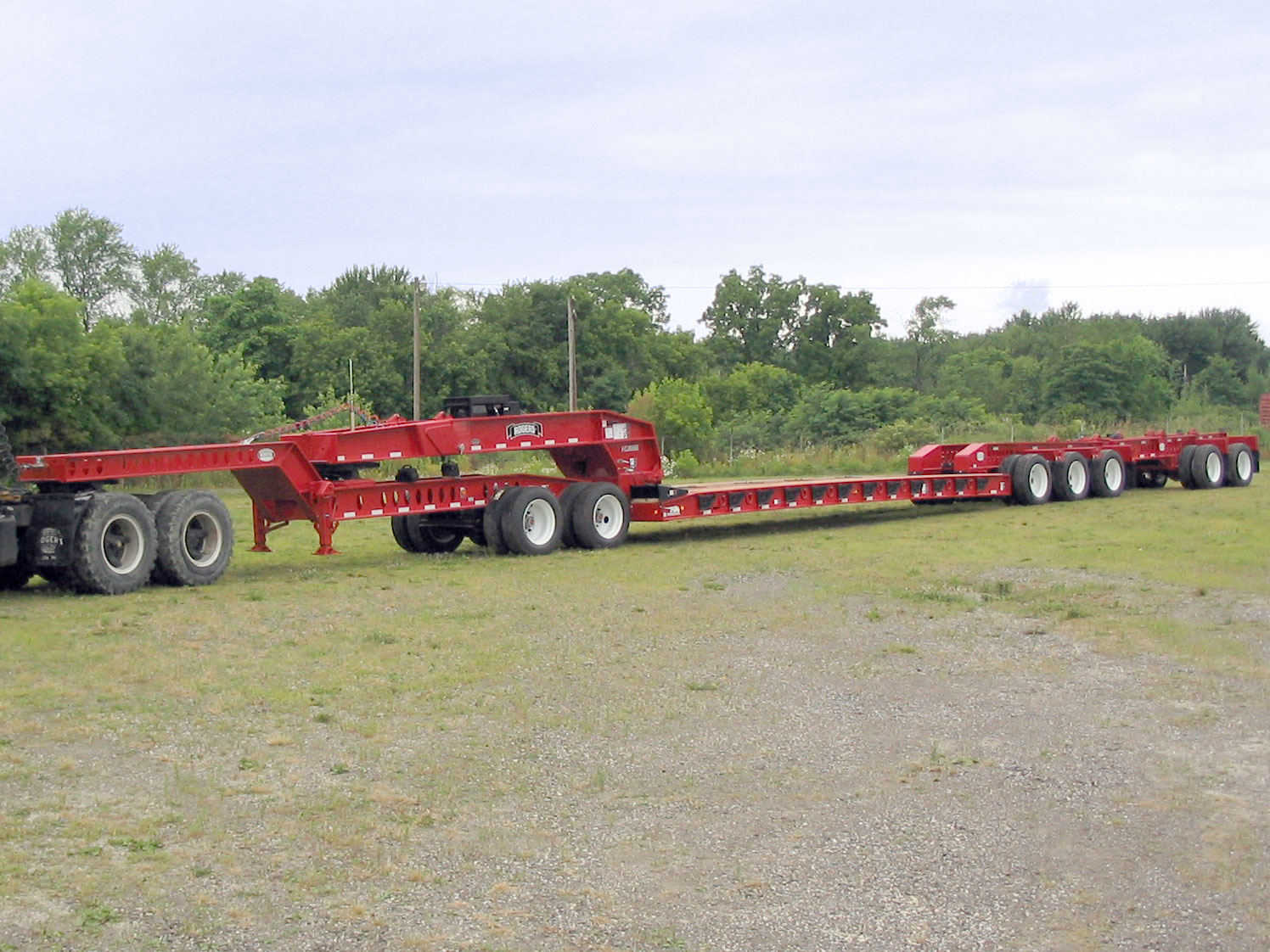 Feature Photo Description
This ROGERS 3+2 "Super Trailer" is road legal to use in most of the lower 48 states.
The 26'-0" cambered deck is rated to carry 60-tons in 13'-0" of deck with it completely "set up."
Internal Code
SP60PL110/54/26/102/3XDRARBAR4R5
Load Con Weight
120,000-pounds (54,431 kilograms)
Suspension
Air Ride 25,000 lb. capacity per axle

Axle Type
25,000 lbs. capacity with oil-bathed bearings

Tires
275/70R22.5(H) low-profile tubeless radial

Wheels
22.5 x 8.25 10-hole steel disc

Brakes
16 1/2" x 7" shoes, 4S/2M ABS and spring parking brakes

Optional Equipment Bullets
Optional Equipment Link
No Standard Optional Equipment Available
Detail Photo
Detail Bullets

It features a tandem-axle Jeep Dolly and the patented "No Foot"® gooseneck with an extension.

A 16 HP gas engine, with controls remoted to the side, powers the gooseneck hydraulics.

It has a booster axle assembly to create a 14'-1" spread from the center of the last trailer axle to the first trailing axle.

The rear frame is detachable so that additional deck can be inserted.

Additional weight distribution can be achieved by using camber blocks at the joint of the detachable deck.

The axles are spaced at 54 1/2" apart.
Request a Quote for 60-ton SP60PL-3XDRARBAR4R5, Detachable Gooseneck Trailer, Model Code 667-005