35-ton SP35GR-FWGN, Detachable Gooseneck Trailer
Production Description
This is a custom built trailer. Please contact ROGERS for availability.
Feature Photo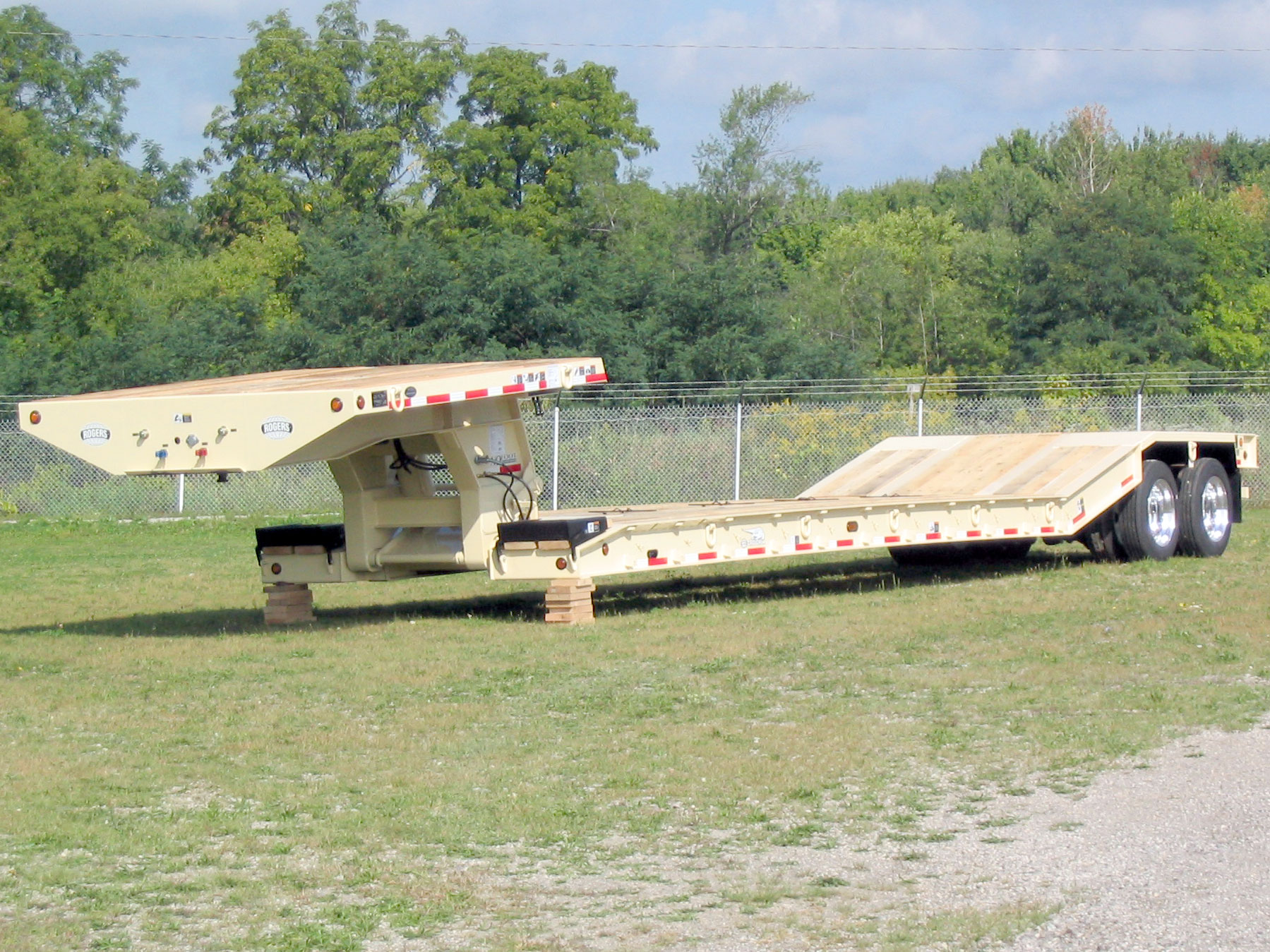 Feature Photo Description
This lowbed is a ROGERS 35-ton "Gentle Riser" featuring a full-width (8'-6"W) platform on top of the "No Foot"® detachable gooseneck.
Internal Code
CR35GR86/48/24/102/2XARRL
Trailer Use
Front Loading: Detachable Gooseneck

Load Con Weight
70,000-pounds (31,751 kilograms)
Suspension
Air Ride 25,000 lb. capacity per axle

Axle Type
25,000 lbs. capacity with oil-bathed bearings

Tires
255/70R22.5(H) low-profile tubeless radial

Wheels
22.5 x 8.25 aluminum outside/steel inside

Brakes
16 1/2" x 7" shoes, 4S/2M ABS and spring parking brakes

Optional Equipment Bullets
Optional Equipment Link
No Standard Optional Equipment Available
Detail Photo
Detail Bullets

The full-width gooseneck allows space for crates and other items to be carried on top.

The cream finish color was a custom specification.

The 16° riser section provides easy access to the rear frame deck.

The customer specified aluminum wheels that save weight and "dress up" the trailer.

The deck is 2" air-dried oak with an optional steel-covered toolbox.

The hydraulic controls are located on the outer edge of the gooseneck platform for easier operation.

The 24" rear extension is the extra space on the rear deck.

Customer specified LED light package.

The rear impact guard is welded tot he rear channel below the extension.

The square opening on top of the rear deck is for access to the mechanical height control of the air ride suspension.
Request a Quote for 35-ton SP35GR-FWGN, Detachable Gooseneck Trailer, Model Code 555-003