40-ton SP40SL-3XAR, Specialized Trailer
Production Description
This is a custom built trailer. Please contact ROGERS for availability.
Feature Photo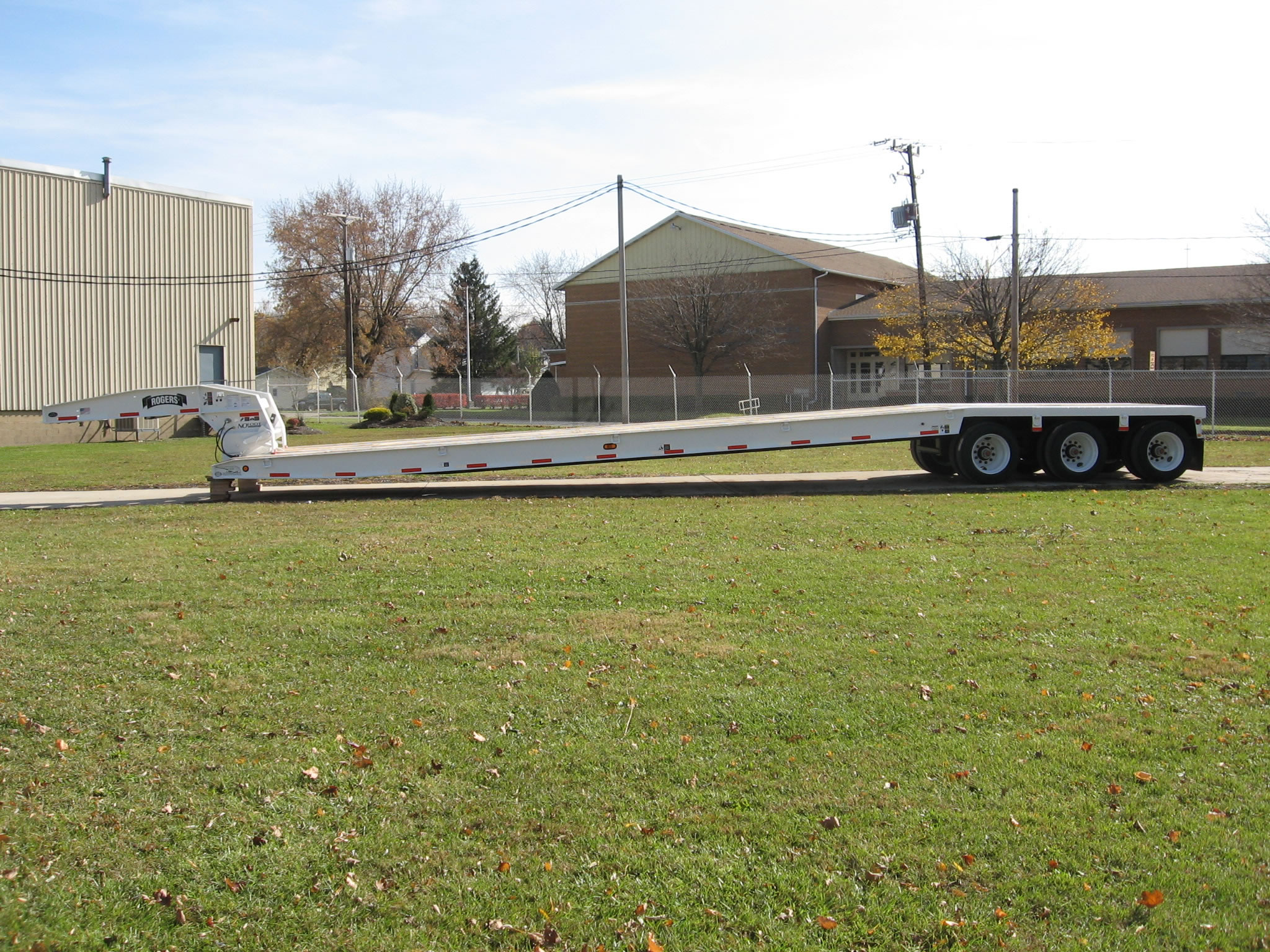 Feature Photo Description
This 40-ton low bed has a "No Foot"® Direct-Push detachable gooseneck and a "Sloper" deck design known for easier loading.
Internal Code
SP40SL86/49/45.5/102/3XAR
Trailer Use
Front Loading: Detachable Gooseneck

Load Con Weight
80,000-pounds (36,287 kilograms)
Suspension
Air Ride 25,000 lb. capacity per axle

Axle Type
25,000 lbs. capacity with oil-bathed bearings

Tires
255/70R22.5(H) low-profile tubeless radial

Wheels
22.5 x 8.25 10-hole steel disc

Brakes
16 1/2" x 7" shoes, 4S/2M ABS and spring parking brakes

Optional Equipment Bullets
Detail Photo
Detail Bullets

This "Sloper" deck is specially designed with track rails to carry railroad repair equipment.

The track rails are installed the full length of the deck.

The "No Foot"® non ground-engaging gooseneck does not ues a ram foot to push off the ground.

This gooseneck has three adjustable positions.

The trailer front has a special taper to minimize the loading angle.

The tri-axle has air ride suspension with mechanical air height control and 255/70R tires on steel disc wheels.

The rail tracks are built into the tread plate wheel covers of the rear frame.
Request a Quote for 40-ton SP40SL-3XAR, Specialized Trailer, Model Code 654-000