110-ton SP110IB, Specialized Trailer
Production Description
This is a custom built trailer. Please contact ROGERS for availability.
Feature Photo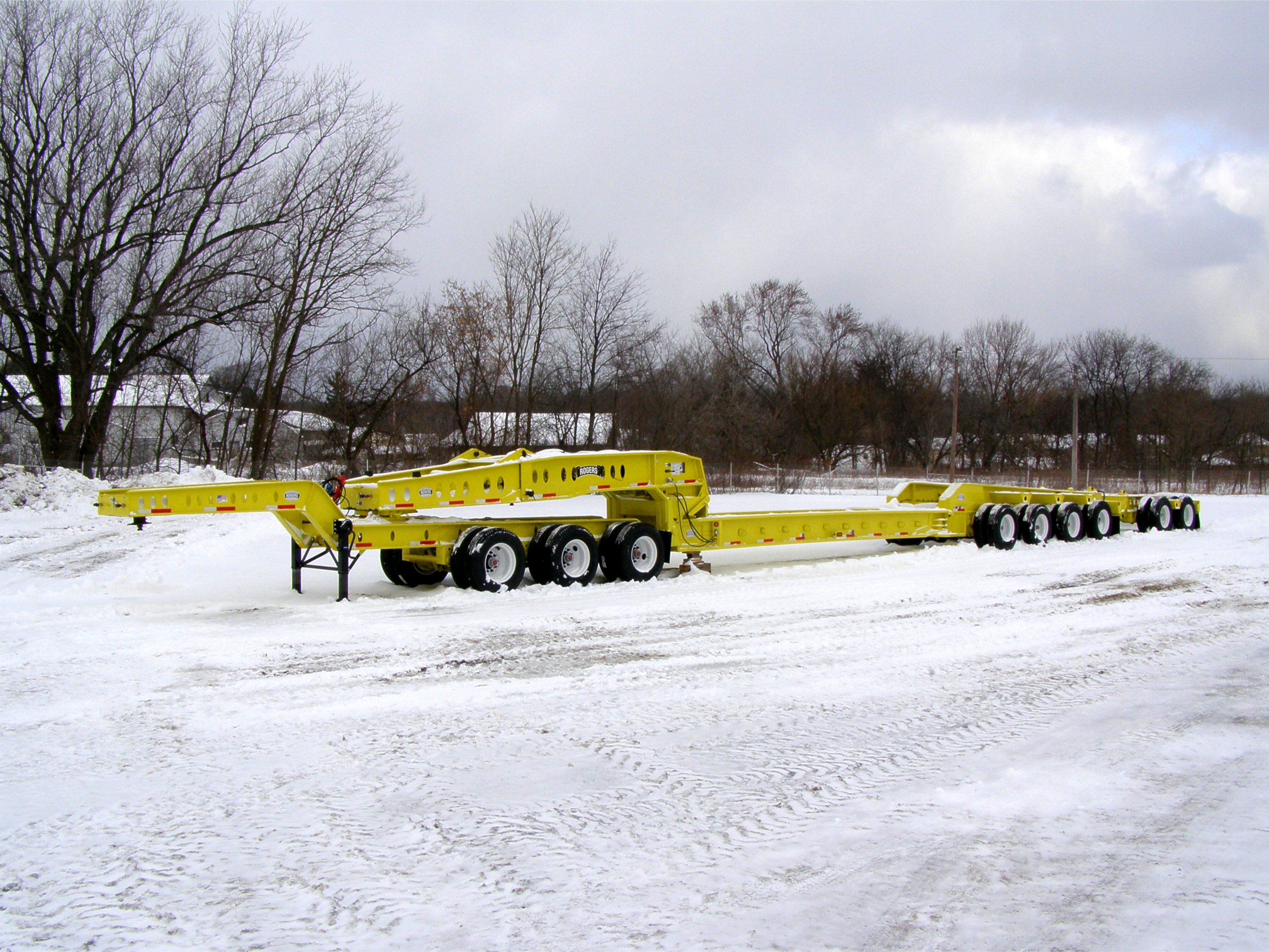 Feature Photo Description
This 110-ton trailer was built to haul various pieces of mining equipment for a company in Latin America. The design includes a 100" gooseneck extension, an I-beam deck with booster assembly and and a removable/flip tandem axle rear bogie.
Internal Code
SP110IB210/51/25/120/6XDRARBAR5/6
Trailer Use
Front Loading: Detachable Gooseneck

Load Con Weight
220,462-pounds (100,000 kilograms)
Suspension
30,000 lb capacity air ride suspension on 1st 4-axles with mechanical air height control; 25,000 lb capacity air ride suspension on tandem axle rear bogie

Axle Type
30,000 lb capacity on 4-axle rear frame with oil-bathed bearings, 25,000 lb axles on 2-axle rear bogie with oil-bathed bearings

Tires
11R22.5(H) tubeless radial

Wheels
22.5 x 8.25 10-hole hub piloted steel disc

Brakes
16 1/2" x 7" shoes, spring parking brakes (No ABS)

Optional Equipment Bullets
Optional Equipment Link
No Standard Optional Equipment Available
Detail Photo
Detail Bullets

"Ram Foot" ground engaging detachable gooseneck with 110" swing clearance
100" gooseneck extension with 210" swing clearance

Two-beam cambered deck
25'0" I-beam deck length

4-axle detachable rear frame with pin and paddle design
Air/Light lines extended for booster assembly and rear bogie
Removable/flip tandem axle rear bogie
Request a Quote for 110-ton SP110IB, Specialized Trailer, Model Code 220-000